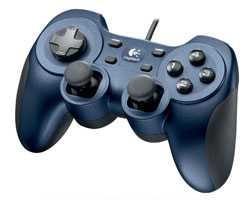 Manufacturer
Edit
Specifications
Edit
Dual vibration feedback motors: Feel every hit, crash, explosion, and more.
Rubber grips: Get a solid grip with specially textured rubber.
Familiar button layout: Control the action with 10 programmable action buttons, plus Mode and Vibration selectors and an eight-way D-pad.
Analog control: Feel the performance edge with two analog sticks and smooth, precise control.
Software included: Lets you customize buttons, download game profiles, assign a shift-button function, and more.
Ad blocker interference detected!
Wikia is a free-to-use site that makes money from advertising. We have a modified experience for viewers using ad blockers

Wikia is not accessible if you've made further modifications. Remove the custom ad blocker rule(s) and the page will load as expected.