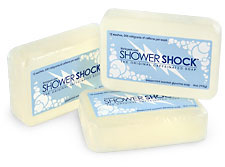 Vegetable based glycerine soap
Does not contain any harsh ingredients
Scented with peppermint oil and infused with caffeine anhydrous
Contains approximately 12 servings/showers per 4 ounce bar with 200 milligrams of caffeine per serving
Absorbed through the skin, not to be eaten
Ad blocker interference detected!
Wikia is a free-to-use site that makes money from advertising. We have a modified experience for viewers using ad blockers

Wikia is not accessible if you've made further modifications. Remove the custom ad blocker rule(s) and the page will load as expected.